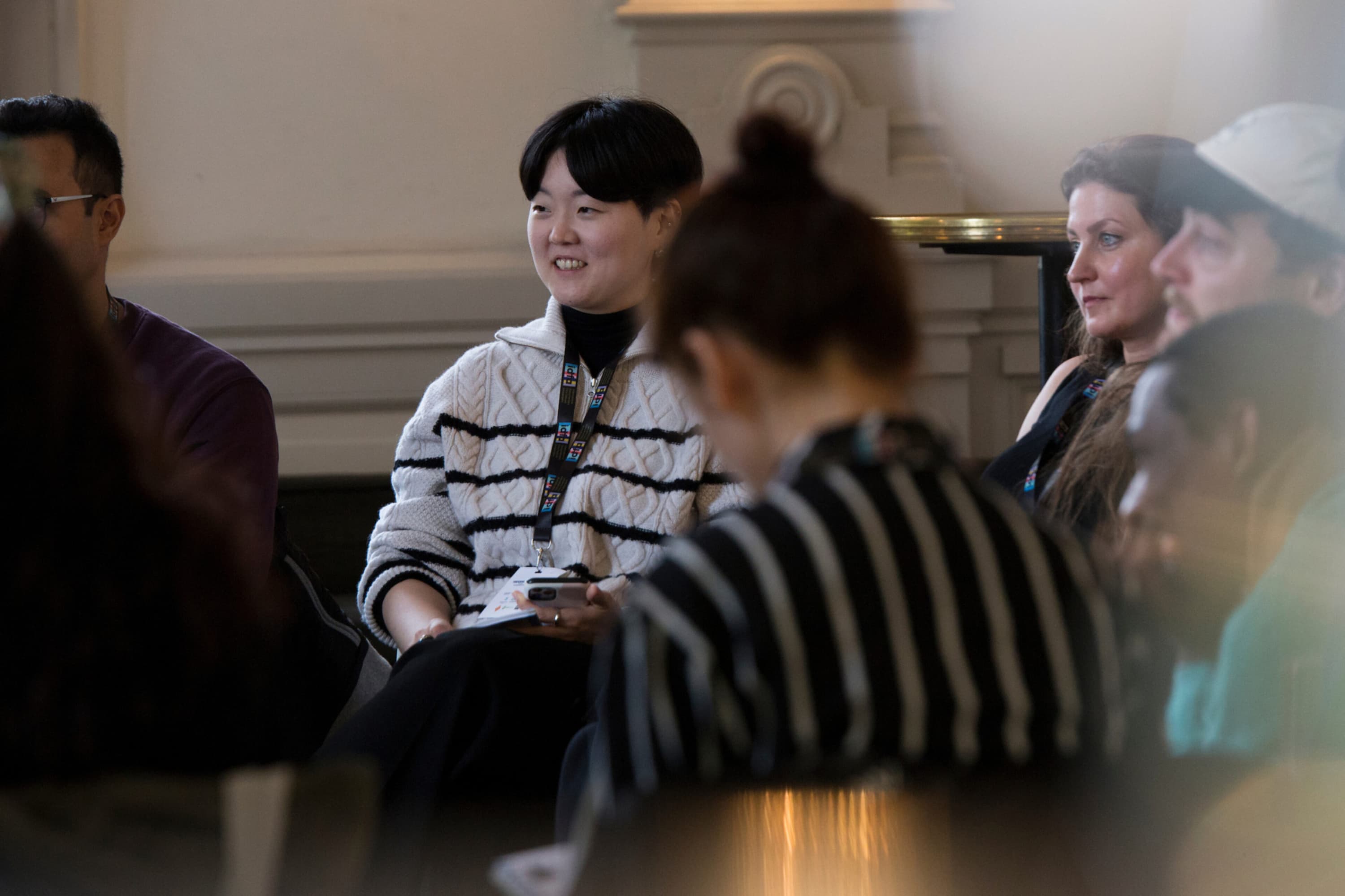 Open call for talents: IDFAcademy during IDFA 2023
We are now accepting applications for IDFAcademy during IDFA, offering an intensive four-day program of knowledge-exchange and inspiration for selected filmmakers during the festival. Emerging documentary directors and producers who have proven their talent on a national scale and are ready to expand their careers internationally can now apply for the popular talent development program. The accreditation deadline is August 1, 2023.
Taking place from November 9 to 12 in Amsterdam, IDFAcademy aims to stimulate filmmakers with the insight and expertise needed to develop their careers long-term. Participants can expect an enhanced offer of round table discussions, group sessions, and case studies, all geared towards learning about the fast-evolving international documentary market and helping participants develop a broad view of the sector. Other inspirational sessions connected to IDFA's film selection—such as Filmmaker Talks with well-known directors and leading industry professionals—are also included. Social events will take place daily to encourage new collaborations and networking opportunities.
Former speakers and tutors have included Gianfranco Rosi, Gema Juárez Allen, Mikael Opstrup, Liselot Verbrugge, Maite Alberdi, Claudia Tomassini, Karim Aïnouz & Sophie Fiennes.
Please note the application window is earlier than usual this year: the deadline to apply for IDFAcademy accreditation is August 1, 2023.
Learn more about IDFAcademy during IDFA here.
For more information about accreditation guidelines, click here.