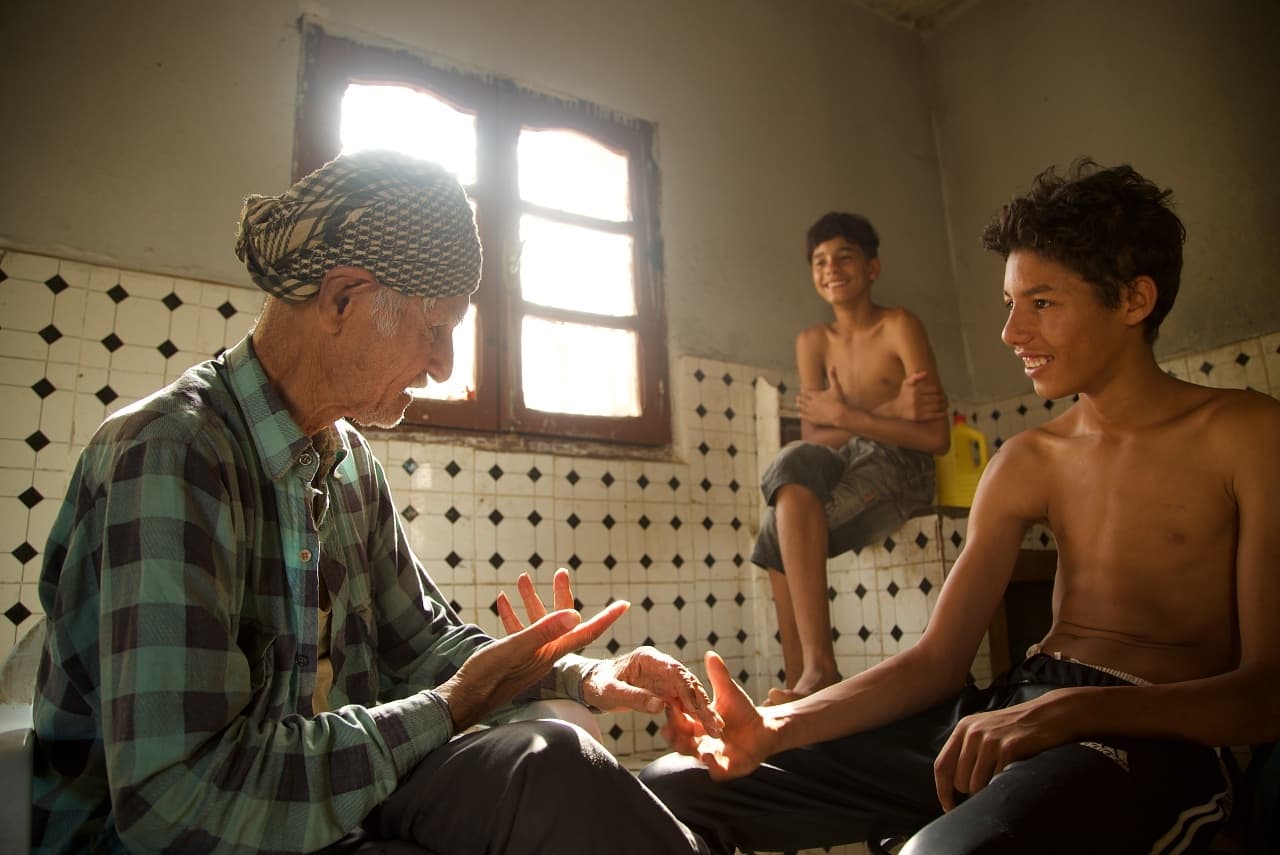 CIRTA: From street life to cinema experience
The Tunisian project directed by Saif Chida has won the IDFA Spotlight Award at the Durban Filmmart.
CIRTA is a hybrid film project that combines a short fiction film and a feature-length documentary whose concept and making echo and complement each other. The two segments share the same setting, the city of El Kef.
Although there are no more cinemas in this region today, for many years a magical place has illuminated the lives of the inhabitants of El Kef: the Cirta cinema. It has been closed for many years and transformed into a café, yet its name remains shrouded in nostalgia, associated with many anecdotes that have forged the local mythology. Among them, the film charts the astonishing journey from street life to cinema experience of Bahri Rahali and Lamine Nahdi, two children from El Kef who became renowned comedians in Tunisia.
"We are delighted to be able to award the DFM IDFA Spotlight Award to Saif Chida's project CIRTA, for its sensitive approach to exploring universal themes of intergenerational relationships and the passage of memory through the very particular case of a local cinema, once beloved by many but no longer operational for a new generation," says IDFA programmer Sarah Dawson, who handed the award at Durban to Chida.  
"I believe that the opportunity provided by the award comes at the right moment for the team and we are looking forward with anticipation to the progress of the film towards completion."
The award consists of expenses for travel and accommodation for the director, as well as an accreditation for participation in IDFAcademy during this year's edition of the festival.
Chida, who is working on the film together with producer Olfa Ben Achour of Artistes Producteurs Associés, says: "Being selected by IDFA is a great honor. It means a lot to me and shows that this project can have an international reach. On a moral level, it helps me persist, gain more confidence, and move forward. I hope this will also allow us to expand our network of co-production and distribution partners when the film is ready for release."